I often have seed left from previous years and wonder if they are viable.  Sometimes my plants will surprise me with seeds, but these seed often are not viable and do not grow.  Testing the ability of these seeds to germinate saves time and space in my garden.  Recently my gerbera daisy made seeds, so I tested them.  I also found some one-year old liatris seeds that I decided to test.
I put the seeds into sealable plastic bags on moistened paper towels, each type in separate bags: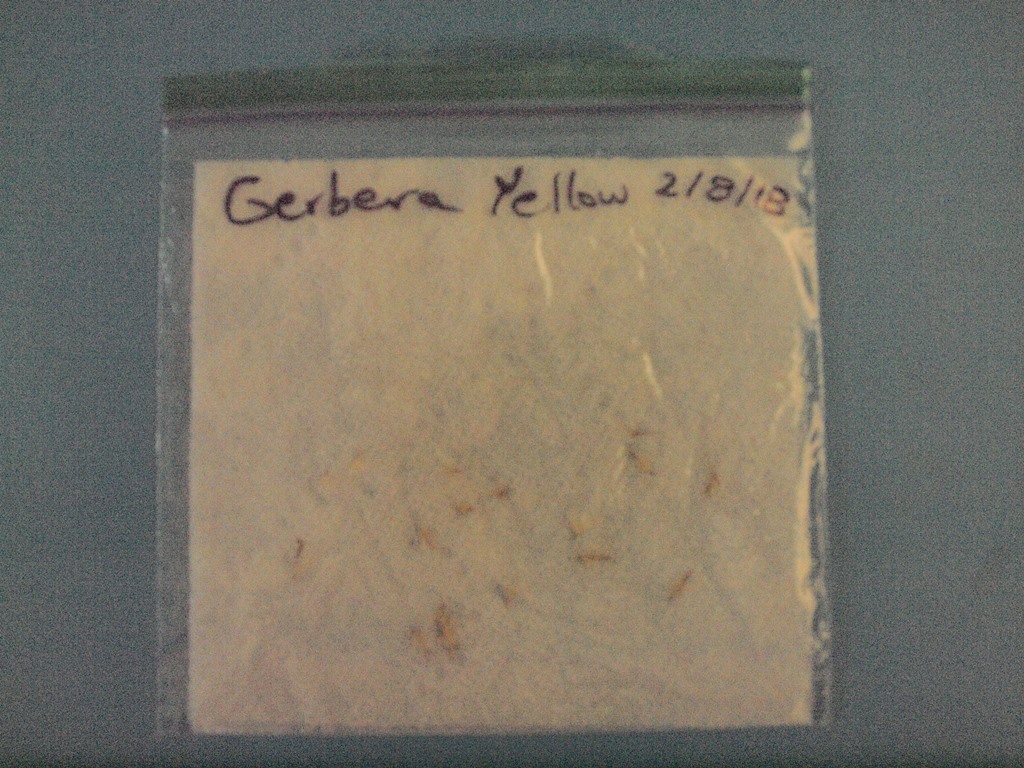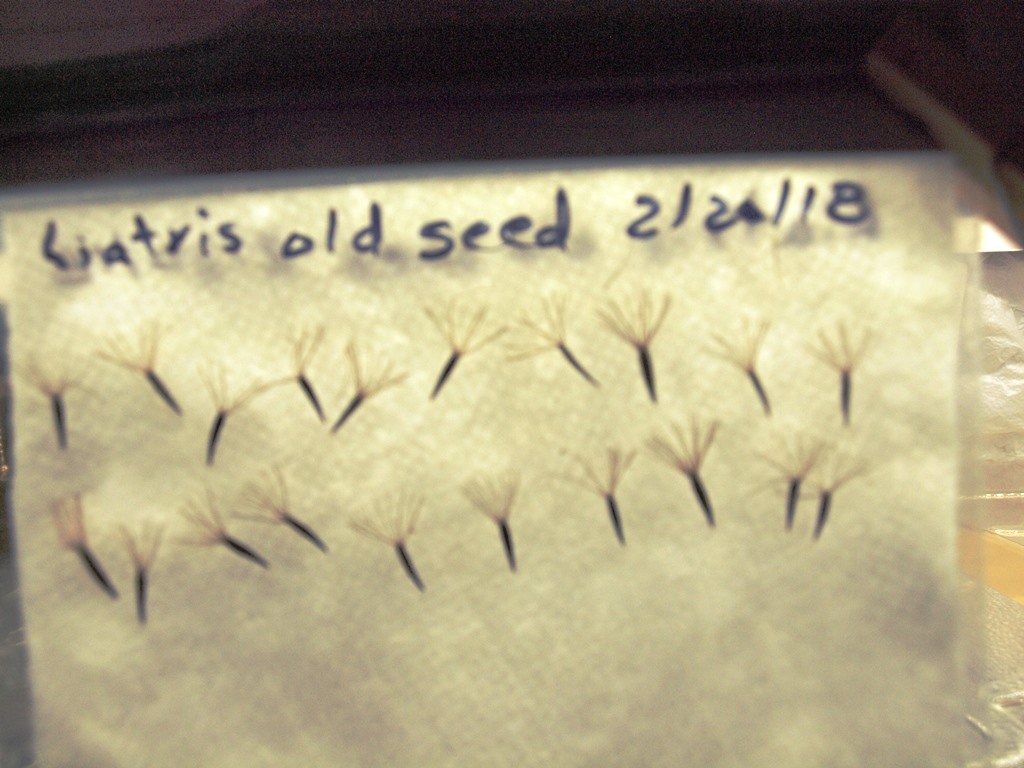 After a couple of weeks the liatris seed were sprouting, but there was no sign of growth in the gerbera seeds: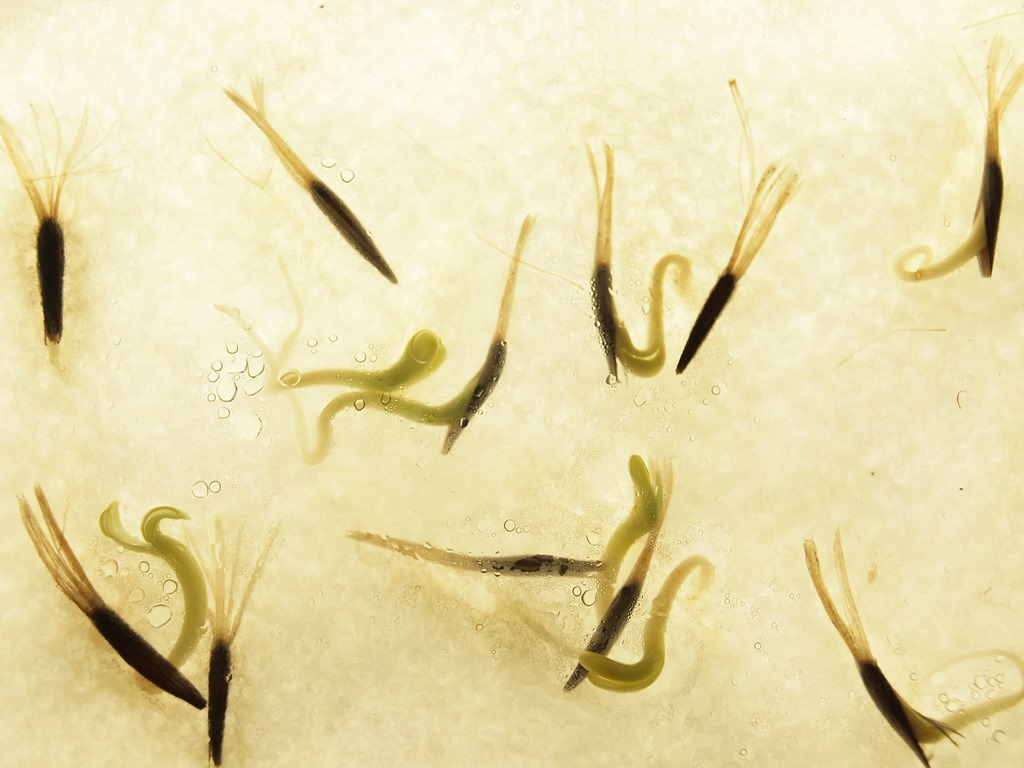 I carefully removed the sprouted liatris seedlings from the moist paper towel and placed them into pots of potting soil: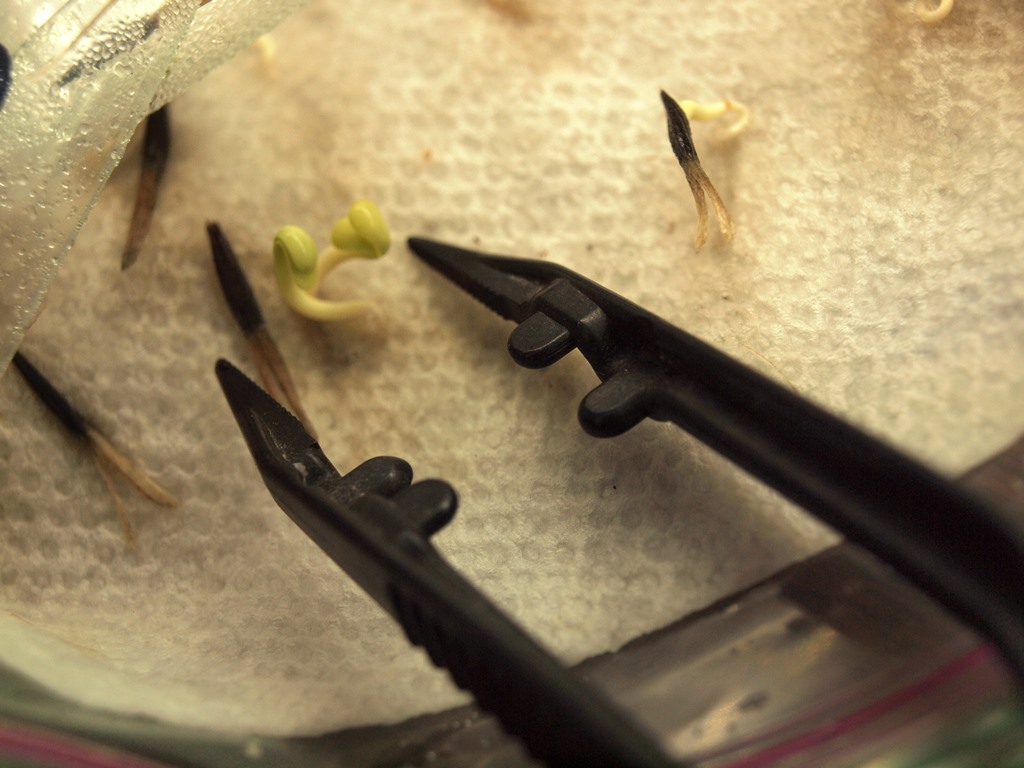 They are growing well and I will transplant them to the garden later in the spring, or give some to friends.